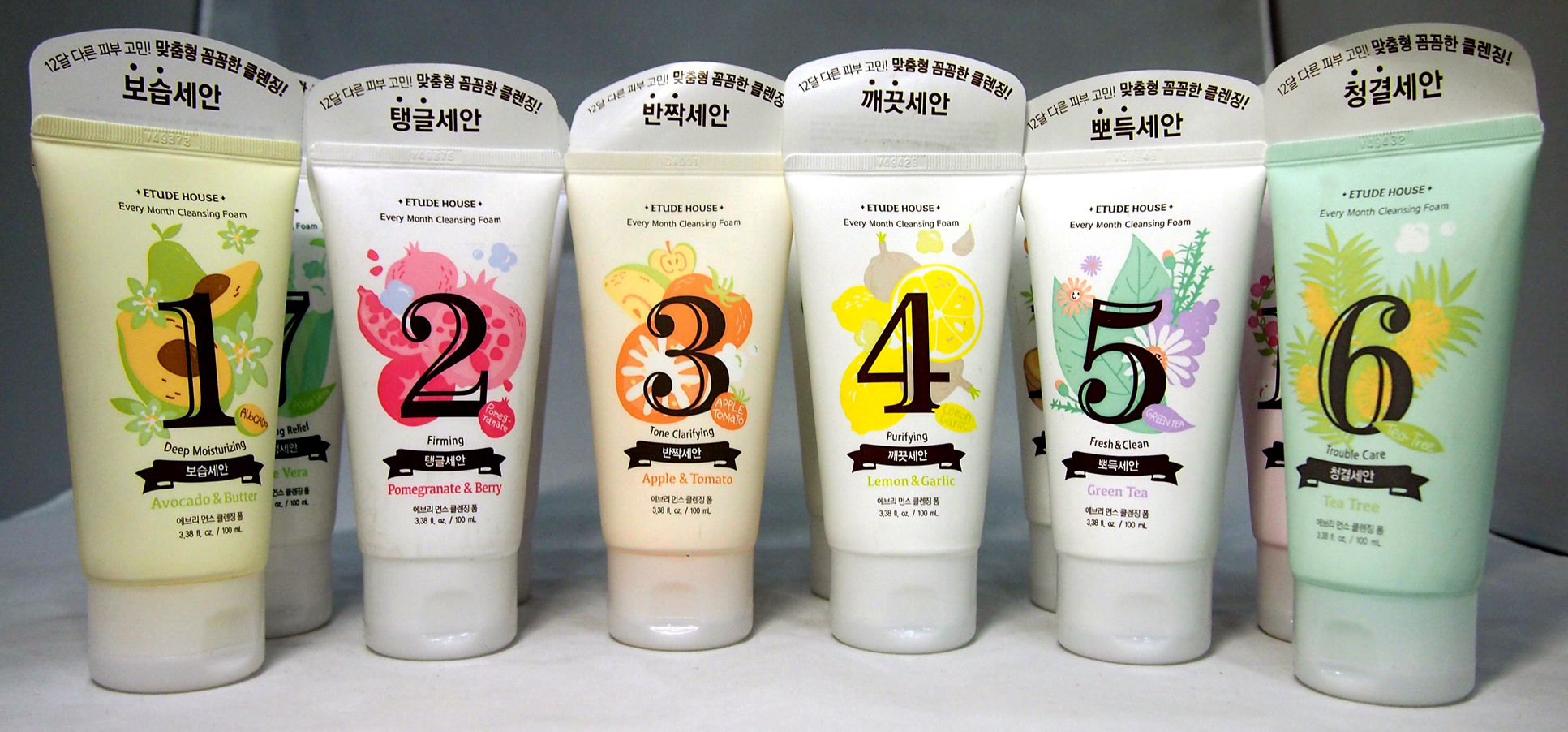 Etude House Every Month Cleansing Foam 100ml
RM 35 only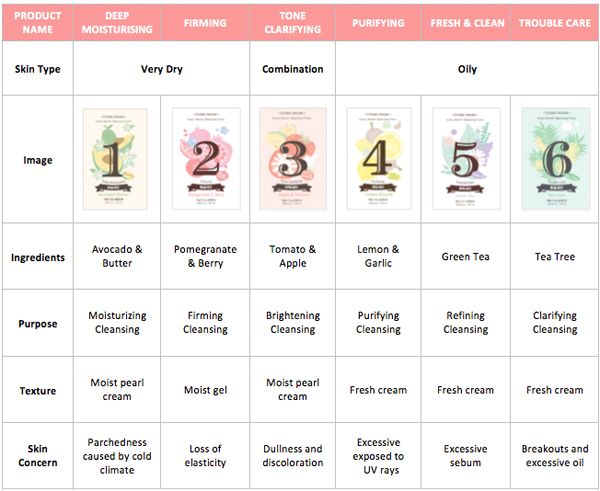 Description
1.AVOCADO
- The Every Mont
h Cleanser for Normal/Dry Skin removes impurities while soothing and comforting with avocado. This hydrating cleanser is also enriched with moisture-rich shea butter.
2. POMEGRANAT- This is a cleansing foam that makes skin elastic and firm with its pomegranate and berry extracts. When you find exhausted skin in the mirror, cleanse with pomegranate that will give your skin firmness.
3. APPLE- This is a cleansing foam containing tomato and apple extract that brighten up dull complexion. This cleans up skin for radiant complexion.
4. LEMON - This is a cleansing foam that brightens up dull skin with its lemon and garlic extracts, providing a solution for unclean, spring skin. Cleanse skin with fresh lemon and garlic that will brighten up face.
5.GREEN TEA -This cleansing foam contains green trea extract that makes sensitive skin fresh and clean.
6.TEA TREE-This is a cleansing foam that cleanses skin with its tea tree extract for uneven, troubled skin.
7.ALOE VERA- This is a soothing type of cleansing foam that has aloe vera extract that soothes and irritates skin. The aloe vera extract is known for its excellent moisturizing and soothing capabilities.
8. BLUEBERRY - This cleansing foam makes skin bright with blueberry extract that provides energy to skin.
9. RICE- This cleansing foam contains rice extract, making skin moist and clean.
10. GREEN- This cleansing foam removes dirt and impurities with its spinach and broccoli extracts that moisten dried up skin.
11.WALNUT- This cleansing foam makes your skin shiny and healthy with its walnut extract, nutritious for uneven skin.
12. RED WINE- This cleansing foam makes skin clean and bright with its red wine extract that removes dead skin cells.
With 100ml of product in each tube, this is a really great deal, and superb value for money. The positives are that the product is sensibly formulated and packaged, and little details like the nice scents really make my day when I use the cleansers.
I think these are great if you're looking for an effective cleanser that is value-for-money, and still pleasant to use.